Discovering skills work
Language level:CEFR B1
Time:24 hours
Start date:15/08/17
Learn how to develop your subject knowledge through Discovering skills work, and maximise success in your classroom.
---
Description
Discovering skills work is a moderated course. Work with your moderator and other participants to look at lesson management and how to set up communicative activities to maximise interaction.
To pass the course you need to score at least 70% in online exercises. You also need to contribute to online forum discussions and webinars (online workshops that take place in real time), to demonstrate your application of course content in your teaching.
---
| Activities: | Type |
| --- | --- |
| Getting started | |
| Unit 1 – Introductions | eLearning course |
| Unit 2 – Collaborative tools | eLearning course |
| Unit 3 – Reflective practice | eLearning course |
| Understanding reading skills | |
| Unit 1 - Understanding reading | eLearning course |
| Unit 2 - Understanding reading | eLearning course |
| Unit 3 - Understanding reading | eLearning course |
| Understanding teaching reading | |
| Unit 1 – Needs analysis for reading | eLearning course |
| Unit 2 – Reading strategies | eLearning course |
| Unit 3 – Developing skills effectively | eLearning course |
| Understanding listening skills | |
| Unit 1 – Real life listening vs in-class listening | eLearning course |
| Unit 2 – Listening sub-skills | eLearning course |
| Unit 3 – Designing listening tasks | eLearning course |
| Understanding speaking – key terms and issues | |
| Unit 1 – Fluency and accuracy | eLearning course |
| Unit 2 – Assessing activities and teacher talk time | eLearning course |
| Unit 3 – Modifying speaking activities | eLearning course |
| Understanding writing | |
| Unit 1 – Understanding writing | eLearning course |
| Unit 2 – Understanding writing | eLearning course |
| Unit 3 – Understanding writing | eLearning course |
| Understanding language practice activities | |
| Unit 1 – Which activity? | eLearning course |
| Unit 2 – Flexible activities | eLearning course |
| Unit 3 – Activities and aims | eLearning course |
| Understanding thinking skills | |
| Unit 1 – Defining thinking skills | eLearning course |
| Unit 2 – Questions for thinking skills | eLearning course |
| Unit 3 – Applying thinking skills | eLearning course |
Overview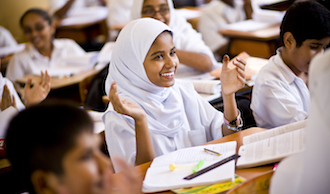 Enrolment
* Prices in British pounds