Language level:CEFR B1
Time:3 hours
Create the best learning environment for your classroom. Take this module and enjoy a renewed motivational atmosphere for you and your learners.
---
Description
By the end of this module, you'll be able to:
recognise the qualities of a motivational teacher and the benefits of having motivated learners in the classroom
evaluate how to create a motivational classroom environment
identify strategies to improve motivation in the classroom
assess the significance of collecting feedback from learners
create a motivational atmosphere for the lessons or activities you currently use.
---
| Activities: | Type |
| --- | --- |
| Understanding motivation in the classroom | |
| Unit 1 – Motivational teachers | eLearning course |
| Unit 2 – Creating a motivational atmosphere | eLearning course |
| Unit 3 – Feedback in motivation | eLearning course |
Overview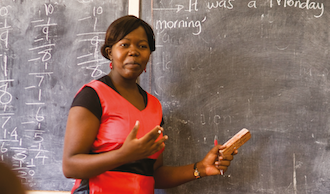 Enrolment
* Prices in British pounds