Language level:CEFR B1
Time:3 hours
Improve the performance of your learners. Take this module see how their vocabularies expand as you employ your new techniques.
---
Description
By the end of this module you'll be able to:
evaluate a range of methods and techniques that help learners remember, organise and record vocabulary
evaluate a range of activities for recycling vocabulary
identify activities which develop the learners' vocabulary skills and encourage greater autonomy
plan the stages of a recycling activity taking into account a range of factors which promote learning.
---
| Activities: | Type |
| --- | --- |
| Engaging with vocabulary - recording and recycling | |
| Unit 1 – Recording vocabulary | eLearning course |
| Unit 2 – Recycling vocabulary | eLearning course |
| Unit 3 – Planning vocabulary recycling | eLearning course |
Overview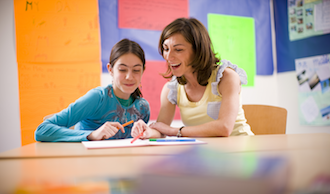 Enrolment
* Prices in British pounds